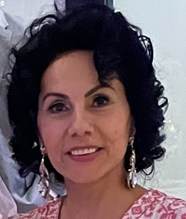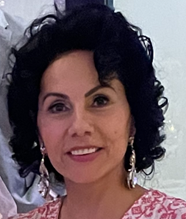 Social and Business entrepreneur
Abeer is a Social and Business Entrepreneur and small business manager with a 35-year successful track record in the areas of administrative management, creative sales techniques, customer relations, and innovative marketing. She owned and managed boutiques, ranging from air travel agencies and fashion & jewelry to gas stations. Over the years, she developed strong interpersonal and communication skills while working abroad and in the United States.
Abeer is passionate about helping others; especially those in need. She is a dedicated volunteer and fundraiser to many charitable organizations, such as PCRF, Palestinian American Community Center, Palestinian Cultural Organization at UNC Charlotte, ANERA, Know Thy Heritage, as well as other local organizations such as the Junior League of Charlotte and low budget public schools.
Abeer is mother to three children and a proud grandmother to Aya and Ramsey. In her spare time, she enjoys reading, sports, and traveling.