KTH/HCEF President/CEO, Sir Rateb Rabie, KCHS, recently concluded another successful visit to San Pedro Sula and Tegucigalpa, Honduras, home to over 200,000 of the Palestinian diaspora.
The trip is part of a KTH initiative to establish Know Thy Heritage Honduras Association (KHA). The goal is to build a strong and prosperous Palestinian community in Honduras and help its members connect with their Palestinian identity, culture, history, and traditions, while increasing their understanding of the economic environment, political landscape, and overall conditions in Palestine.
After thirteen years of successfully building young Palestinian leaders, KTH seeks to build on that success to engage the Palestinian diaspora at large, including in Honduras. With the diverse professional backgrounds and comprehensive skill sets of the Palestinian Honduras, KTH aims to support the establishment of a dynamic diaspora community that can participate in the development of Palestine.
During the trip to Honduras, Sir Rateb was able to establish new relationships with prominent figures in the Palestinian Honduran community. He also met many young people, all of whom expressed a strong desire to connect with their heritage and identity.
"I have visited Honduras again to keep the spirit of Palestine growing and keep the interest in connecting them with Palestine." said Sir Rateb following the visit. "I am proud of what we are accomplishing with our diaspora community in Honduras, and this is only the start of our journey, which is to revitalize the connections between the Palestinian Honduran Community and Palestine."
Below are highlights of the trip and its outcomes: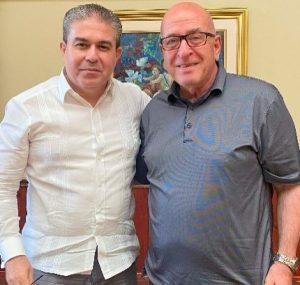 Registration of Know Thy Heritage Inc. in Honduras and creating a KHA committee: KTH is being registered in Honduras, marking it the first time the organization to be registered as a legal entity in a Latin American country. The Lawyer Mr. Gamal Ruman, Esq. is handling the legal process of the registration. Also, KTH assigned Ms. Adriana Andonie as the KTH's legal representative in Honduras. KTH also created a committee under the name Know Thy Heritage Honduras Association (KHA) to carry on the work of KTH. Mr. Ruman joined the KTH adsvisory committee.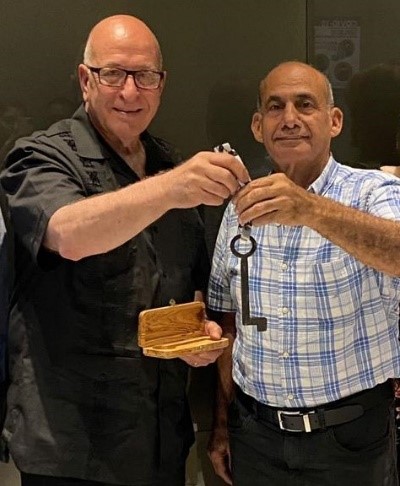 Productive Meeting with the Asociación Palestina Honduras in San Pedro Sula: Sir Rateb met with the Association's board members and discussed expanding on KTH's work in Honduras through KHA. He invited them to join the effort as the primary association for Palestine in Honduras. The association made a donation to the 2023 KTH journey, and promised to continue to support KTH's work to empower the young and the families in the community by visiting and serving Palestine through KTH. Sir Rateb presented the key of Palestine to the Association's president, Atala Jaar and the board members.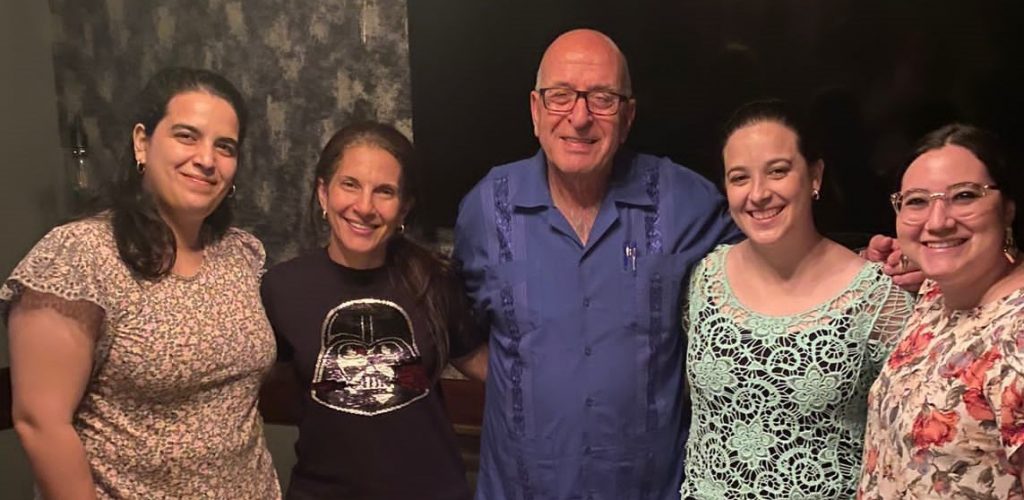 Promotional events for young people in San Pedro Sula and Tegucigalpa: Sir Rateb made a couple of presentations about the KTH2023 Journey to Palestine to Honduran Palestinian students and young professionals. He invited them to join the delegation to explore and serve Palestine.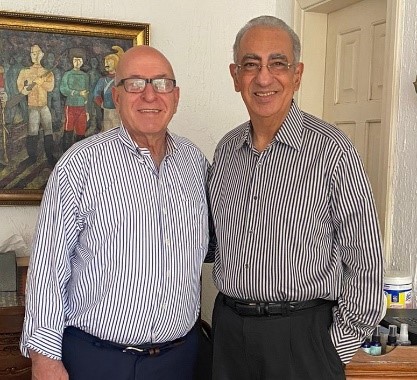 Meeting with the Ex President of Honduras and other prominent Palestinian figures: Sir Rateb met with Mr. Carlos Flores Facussé, the first and only Honduran president of Palestinian and Arab heritage. He expressed his interest in the KTH's work and willingness to support its efforts in Honduras.

Excellent media coverage: Sir Rateb was interviewed by the two largest newspapers in Honduras: Diario La Prensa of San Pedro Sula, and Diario La Tribuna of Tegucigalpa, and received positive feedback. Both newspapers are owned and managed by Palestinian Hondurans.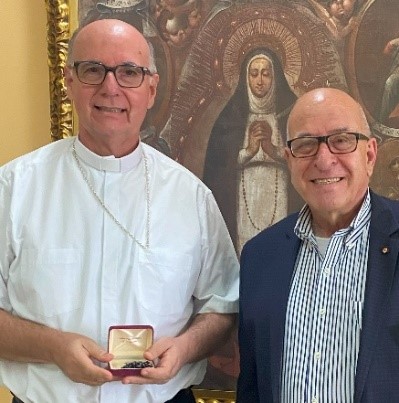 Meeting with the Archbishop of Tegucigalpa: Sir Rateb met with His Excellency José Vicente Nácher, and shared KTH's work in the Holy Land through the Holy Land Christian Ecumenical Foundation. The Archbishop expressed his willingness to support pilgrimages from Honduran churches through HCEF to promote the Palestinian tourism sector by utilizing Palestinian owned businesses, hotels, buses, souvenir shops, and Palestinian guides throughout these Pilgrimages.
Successful educational event and announcement of KHA committee members: KTH held a successful educational event in Gyros, the first Arab restaurant in Tegucigalpa. Sir. Rateb had the chance to meet many Palestinians and discussed with them KTH's mission and work. They were motivated, and many provided moral and financial support to KTH. During the event, Sir Rateb announced KHA committee members who include Mr. Adolfo Facussé, Mrs. María del Carmen Nasser, Mrs. Carmen Misselem, Mr. Jorge Daccarett, Mrs. Diana Hasbun, Mrs. María Elena Kafati Mourra, Mrs. Monique Kafie, Ms. Sarah Antunez Nazar, Mr. Alejandro Bandes, Mrs. Dina Nuñez Azzad, Mr. Michael Fallas Fataleh, and Ms. Adriana Andonie. Sir Rateb also presented the Key of Palestine to Mr. Adolfo Facussé, the KHA Chairman, Mrs. Marlene Nasser Kafie, and Mrs. María del Carmen Nasser.
KTH extends its appreciation to the KHA committee and to the owners of Gyro Restaurant, Mrs. Marlene Nasser Kafie and Mrs. María del Carmen Nasser for making the visit a success and for their generosity and hard work.