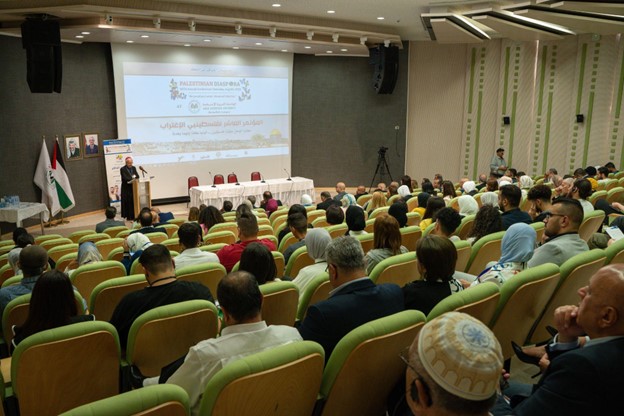 By Ammar A.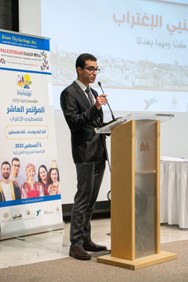 After momentous preparation and many hours of toil and effort, we finally arrived at day 10 of our journey, the 10th International Diaspora Conference. An annual hallmark of the KTH delegation, this conference brought together hundreds of diverse guests and participants to engage in powerful (and at times passionate) discussions about all aspects of the Palestinian struggle.
Though the day (and the many preceding days of groundwork) was exhausting, it was immensely fulfilling for every delegate to watch our efforts bring such a productive event to fruition. Speakers and attendees included politicians, activist icons, advocates, entrepreneurs, business leaders and passionate young local professionals and students. It was enlightening to hear such a broad range of perspectives and inspiring to witness how—despite their differences—they all coalesce into a single unified Palestinian movement.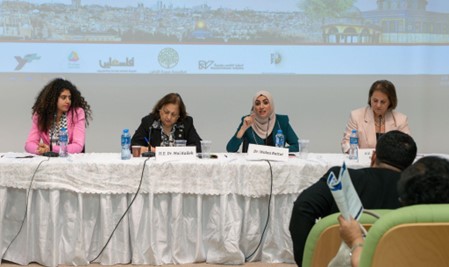 Throughout the day, each delegate played a role in the conference's success, split across key responsibilities including photography and social media, moderating panel discussions, introducing keynote speakers and even participating as speakers. It was only through a joint, collaborative effort that the day's events came together. As the tiring day drew to a close, the experience left us all reflecting on the power and importance of Palestinian unity.
A particular highlight of the day was forming personal and professional connections with other attendees. It was refreshing to find the opportunity to slow down a little and simply speak and interact with other local Palestinian professionals and students—our contemporaries living here on the land—and understand them more personally, their lives, livelihoods and struggles. Connecting over lunch with some of the young Palestinian students attending from Nablus was a treasured memory for several delegates.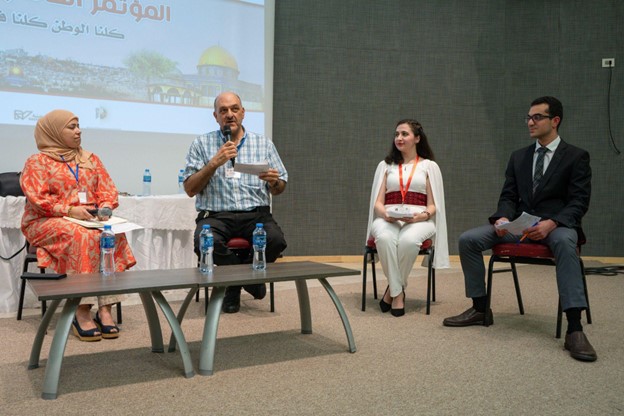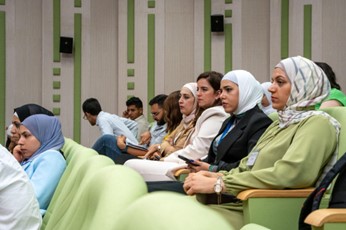 Finally, it was moving to hear members of the delegation speak. Both the heartfelt and eloquent keynote speech, delivered as our delegation's message to the audience, and the dramatic final roundtable— focusing on how diaspora locals can collectively contribute to Palestinian state-building— in which three of our delegates participated alongside professional Palestinian entrepreneurs. It drove home the importance of the role we have to play as youth of the Palestinian diaspora, to whom the baton is being passed to carry our cause into the future.