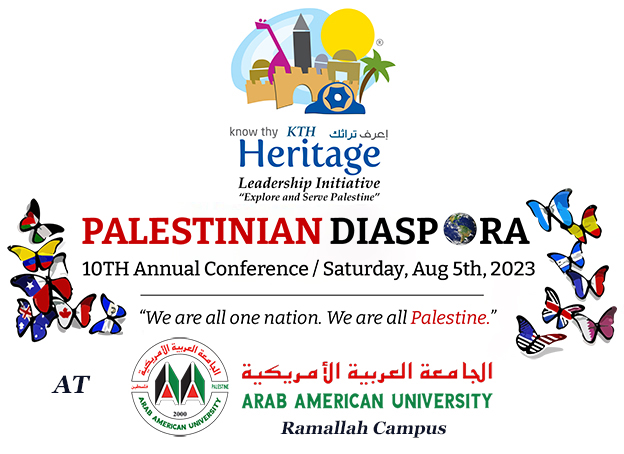 Under the auspices of Palestinian Prime Minister and Keynote Speaker
H.E. Dr. Mohammad Shtayyeh
In Partnership with
Conference Objectives:
IMPLEMENT

KTH's mission and goals.

MAKE

the Palestinian Birthright a reality, not only in spirit but also on the

ground

CONCRETIZE

the networks of Diaspora Palestinians.

REVIVE

the momentum among Diaspora networks in preparation for the growth and strengthening of Diaspora initiatives.

ENSURE

that Diaspora participants feel connected to Palestine.

GIVE

conference participants a valuable experience in examining important issues related to Palestine and the Palestinian Diaspora.