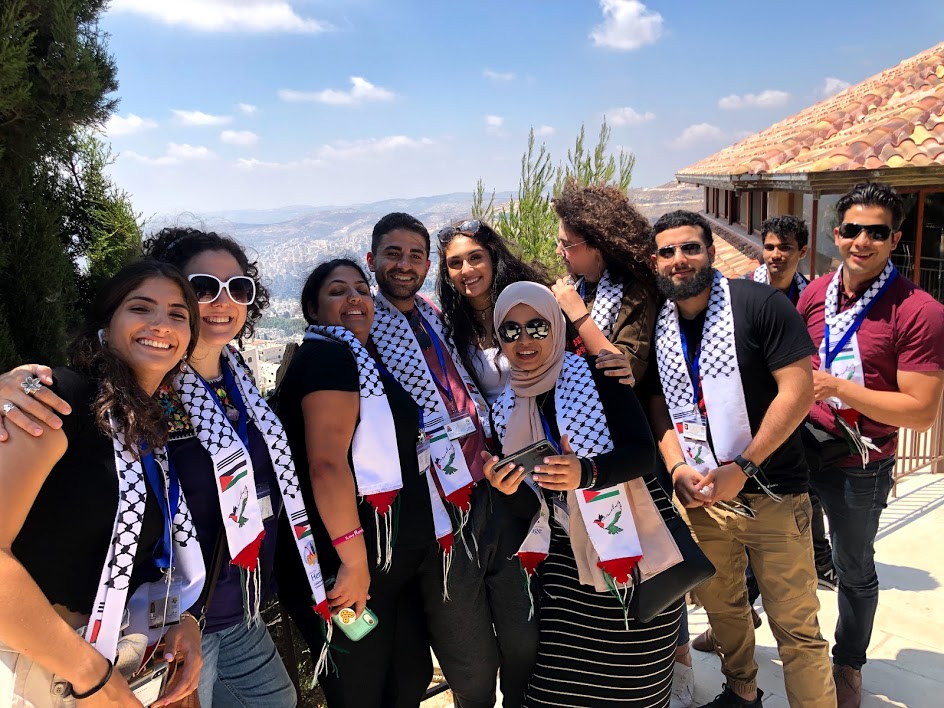 By Nadine K.
As soon as we got to the Municipality of Nablus, they welcomed us and it felt like home. We learned the history of Balata and saw the ancient history that comes with the city of Nablus. The history of Balata was recently discovered and gave us a glimpse of how important the city has been since the beginning of civilization and that there is still much to discover there.
We then visited Jacob's Well. It is amazing to know that prophets have lived in this area where many of our families from. We drank from the well and it was one of the purest water we have tasted.
Once we were done, we went to visit Al Arz Ice Cream Factory where we saw how Palestine's most famous ice cream brand manufactures its products. We later went to Al Ard Olive Oil Factory, where we saw how Olive Oil is made and manufactured. Olive oil is one of the most important exports for Palestine, so it was great to see a successful Palestinian business thrive, despite the occupation they face. The owners were extremely generous and gave us olive oil and zaatar in a beautiful embroidered goodie bag to go, which shows how humble and generous the people of Palestine can be.
After the visits of the factory, we went to Munib Musri's house called Beit Falasteen, or the House of Palestine, on the mountain of Mercy. The house was built on the ruins of an ancient church, which are preserved by the owner. He showed us the history that was held inside this beautiful mansion and nobody expected so much rich history to be hidden in this luxury house. We had a great lunch and discussion with Munib Musri and he hosted us as if we were his grandkids. It was a beautiful experience.
Finally, we got to walk the streets of the Old City of Nablus. Nablus is known for Saboon Nablusia or the Soap of Nablus, which is a soap made of olive oil. We visited the factory where it is made in and got to buy it fresh. We also got to experience the amazing dessert that originates from Nablus, known as Knafeh. It is Palestine's signature dessert and it was very special to eat it in Nablus. The overall experience of this historical and amazing city was fantastic for the group and we enjoyed our time and many of us are looking forward to visiting the city again the next time we come to Palestine.