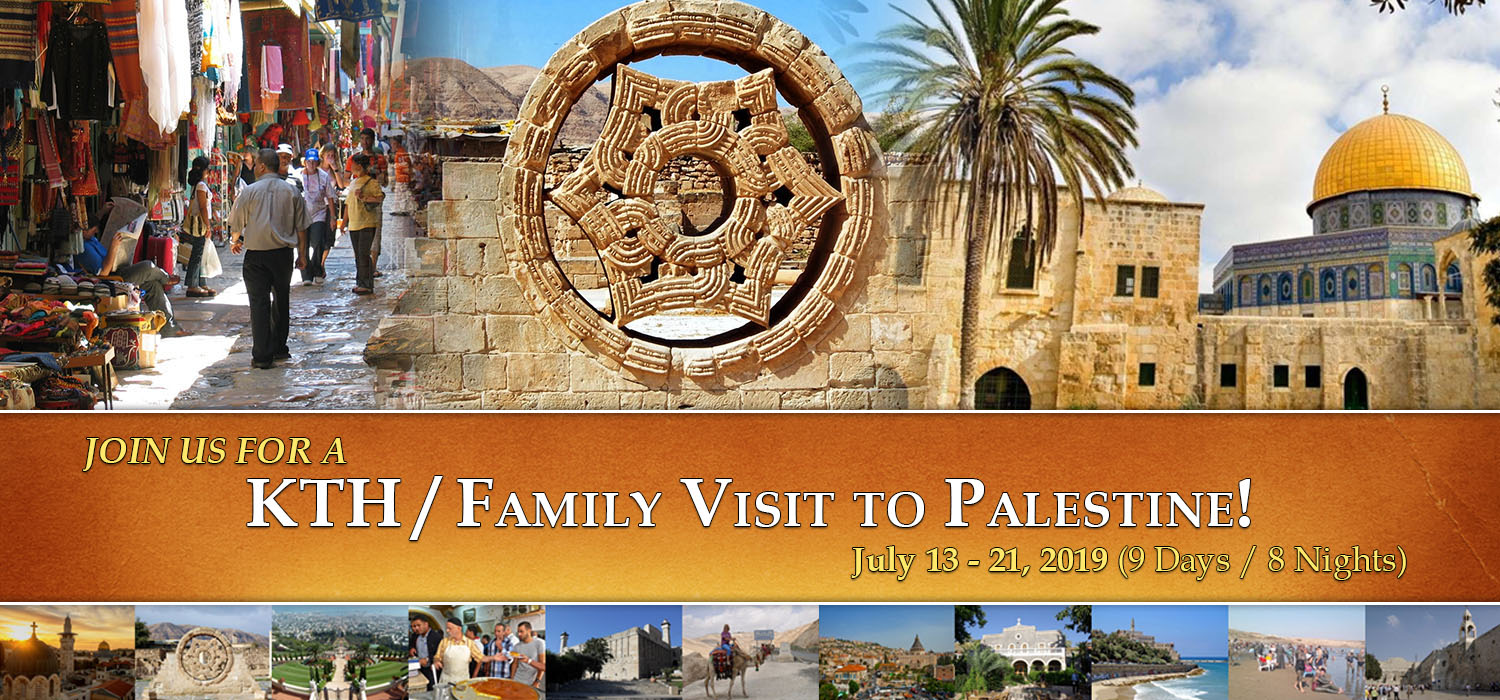 KTH / Family Visit and Explore Palestine




Journey of a lifetime to Palestine, the Holy Land!
July 13-21, 2019 (9 Days / 8 Nights)


*Open to All Ages*
Only $1990 per person for Land only

Through this Homecoming Journey, you will reconnect with your past and rediscover your heritage. This journey is about you and your history. It is about coming home that you belong to. Join us as we explore the land of our ancestors and the spiritual and historic sites, but more importantly, you will connect with the people—your Palestinian family. Through this Journey, you will:
E

xplore your Palestinian heritage, culture and history

E

xperience the beauty and diversity of Palestine's landscape

G

ain access to exclusive sites not offered anywhere else

P

articipate in social and cultural events with local families

H

ear from inspiring local and global leaders and people working for justice and peace

This is your opportunity to come home in a life-changing way
We can also arrange for you to extend your stay beyond the organized journey to personally explore your roots!

Or copy the flyer's link and share it with your connections: http://bit.ly/KTH-FamilyVisitFlyer