Know Thy Heritage Inc. (KTH) announces establishing a Shadow (or "mirror") Board of Directors (SBD) to support the organization. A "shadow" board of directors is composed of younger, non-executive members who are on the front lines to support the board of directors. The purpose of the SBD is to introduce young leaders to new executive leadership positions to provide new insights and perspectives to drive strategy and new directions. The mission of the SBD is to strategize new directors for the organization, alumni relations, fundraising, communications, and social media. The SBD will work with Executive members in the organization to create a new foundation moving forward while inviting other members into leadership positions as skills-building initiatives take the organization to another level.
Members of the SBD are skilled and talented individuals from the Palestinian Diaspora representing six countries:
Sarah Dweik, Ph.D. Candidate/Communication, Pennsylvania, USA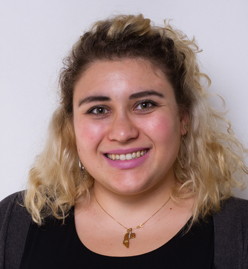 Sarah Dweik is a Ph.D. student studying the rhetorics of Palestinian resistance, decoloniality, memory, and imagination at Penn State University. She received her MA from Texas Tech University and BA from Washburn University, both in Communication Studies. She teaches courses on public speaking and is working on developing her dissertation on the study of visual depictions of Palestine as home from across the diaspora and '48 Palestine. Sarah is focused on centering Palestinian voices and embracing the diversity of Palestine in the hopes of actualizing Return and freedom for all Palestinians globally and for co-strugglers against colonial violence.
Mohamed K. Ghumrawi, Ph.D. Adjunct Professor, Florida, USA
Mohamed K. Ghumrawi, Ph.D. International Relations and an Adjunct Professor in the Department of Politics and International Relations at Florida International University (FIU). Mr. Ghumrawi is also the Senior Program Coordinator of the Jaffer Center for Muslim World Studies at FIU. He is also the founding Faculty Director of the "FIU in the Middle East" study abroad program. His research interests include dynamics surrounding the Palestinian-Israeli question, the Palestinian diaspora, Islamic studies, Middle East politics, conflict resolution, peace studies, state formation, foreign policy, and security studies.
Paola Peña Ahues, Intelligence and Economic Policy Director, San Salvador, El Salvador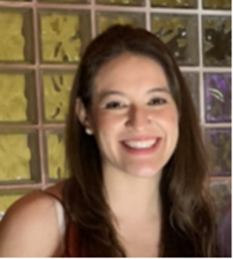 Paola Peña Ahues, is an Intelligence and Economic Policy Director at the Ministry of Economy of El Salvador. Graduated in Economic Sciences from the José Simeón Cañas Central American University (UCA) in El Salvador and with a Master's degree in Political Science from the same University. Ms. Ahus participated in courses both nationally and internationally, on Foreign Trade, International Economic Affairs, Electronic Commerce, Evaluation of Social Projects and Public Policies. Some hobbies: meet with different cultures, going to the beach, volunteer, read, dance.
Sarah Barakat, Journalism and Mass Communication / Consultant, Dubai UAE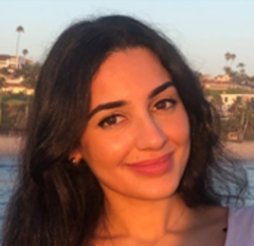 Sarah is a strategic communications advisor specializing in corporate and financial communications across the Middle East & North Africa (MENA) region. She supports organizations in multiple sectors to elevate their reputation across key stakeholders through integrated communications strategies. Sarah completed the Investor Relations Program hosted by the Middle East Investor Relations Association and the United Kingdom Investor Relations Society to further develop her IR expertise. She holds a Bachelor of Arts in Journalism and Mass Communication from the University of Minnesota Twin Cities.
Jennifer Saba, Environmental Health and Safety Manager. California, USA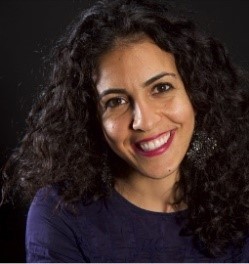 Jennifer is a knowledgeable Certified Safety Professional who spends her days working as an Environmental, Health and Safety Manager for Abbott Labs. Outside of work you will find her hiking, backpacking, travelling or volunteering at the Painted Turtle camp. Jennifer is passionate about helping people and creating a zero-waste environment. She is also looking to expand into academia to inspire future generations in the science field.
Nada Breik, Esq. Attorney at Law, Melbourne, Australia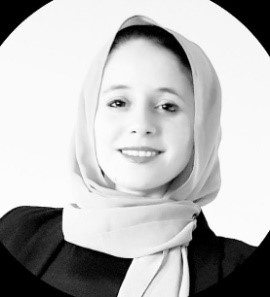 Nada is a lawyer that represents people injured in the workplace, on the roads and in public places, also work for several not-for-profit organizations including Olive Kids, APAN and Muslim Legal Network. Nada was part of the 2013 KTH Journey to Palestine; she was first year at the university. She is proud Palestinian from the city that brought us the beloved dessert knafeh, Nablus.
Stephane Zayed, Climate change and impact lead, Mexico City, Mexico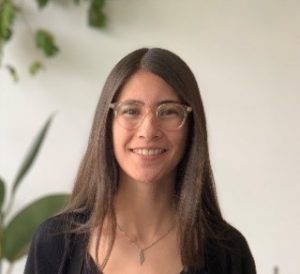 Stephanie Zayed is a Colombian-Palestinian currently residing in Mexico. She is an economist working in a social enterprise, Sistema.bio, that provides high quality technology, financing and training to smallholder farmers around the world to combat climate change. When she is not working, you can find her running, reading, or traveling somewhere (or thinking about where to travel next!)
Her grandfathers were born in Palestine – Jerusalem and Taybeh – and had to leave their home country in the 1950s. Stephanie reconnected with her heritage and her family in the KTH trip of 2018, where she visited her family's home and met many of her relatives. Since then, she has been studying Arabic and supporting KTH in its recruiting activities. She is eager to continue working with KTH to scale the program and support its long-term sustainability.
Kafie Ana Giselle Kafie , International Consultant for the Food and Agriculture Organization (FAO) of the United Nations (UN), Rome, Italy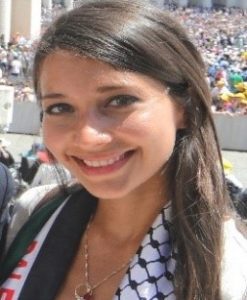 Ana Giselle Kafie, a result-focused professional with demonstrated capacity of working in multilateral organizations and the private sector. She is skilled in management, organizational development, communications and capacity building. She has a Master of Business Administration (MBA) focused in Entrepreneurship/Entrepreneurial Studies from the University of Buckingham and a Bachelor's degree in Business Administration with concentrations in International Business and Marketing.
Born in Honduras and lives in Rome, Italy, she is a fourth generation Palestinian. Her great grandfather left a small town near Ramallah, Palestine before the Nakba, in search of better opportunities for his family. She is the first in four generations to go back to her roots. She first visited Palestine in 2014 with the Know Thy Heritage (KTH) program. Two years later, she went back to Palestine as a KTH Group leader and has been serving Palestine through the program ever since.
Matias Tumani Daccarett, KTH 2015 Alumni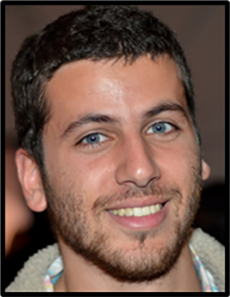 Matias Tumani Daccarett, KTH 2015 Alumni, is a businessman, he co-built his sports goods company in his home country Chile since a young age. Interested in climate change, he has focused his last years on finding ways to build long-term and sustainable solutions in the retail industry. He is also an Economist, graduated from the University de Los Andes.
Carmen María Miselem, Master's degree in Public Relations and Communication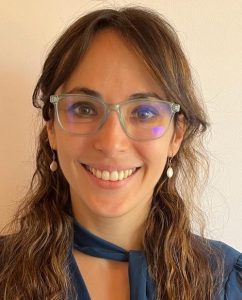 Carmen María Miselem, has a master's degree in Public Relations and Communication. Has over sixteen years' experience in marketing in the field of Sustainability, Communications and Public Relations; with a strong focus on projects related to Waste Management, Ecological Restoration, Circular Economy, Volunteering, Programs and Community Committees.
Carmen Maria's ancestry from Bethlehem, Palestine, who were forced to migrate to Honduras, where she was born, and now lives in El Salvador with her husband and a cute little daughter. She is KTH Alumni since 2014. Her motto in life " I am faithful believer that passion, work and the needs of the world must always go together".
Adriana Andonie is Adriana Andonie, Communication and Programs Director for KTH and HCEF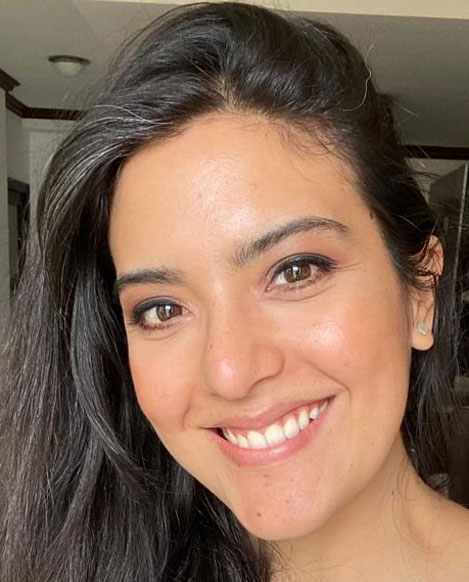 Adriana Andonie is a Communication and Programs Director for KTH and HCEF. She is also a graduate from Le Cordon Bleu College of Culinary Arts who has worked in the culinary industry for +10 years, gaining culinary experience in the hospitality industry through Michelin starred restaurants, and management experience as an entrepreneur and as Executive Chef of Hyatt Place, Tegucigalpa. She is also passionate about advancing the Honduran culinary identity and veganism in Honduras as the founder of Raíz Culinaria, Veganos de Honduras, and VxChefAdri, and creating social impact as a U.S Department of State YLAI fellow and grant winner.
Adriana is excited about continuing to promote the Palestinian truth and growth with KTH and HCEF, and to reconnoitre into her Palestinian heritage and history.