Know Thy Heritage Inc. (KTH) announces establishing a Shadow (or "mirror") Board of Directors (SBD) to support the organization. A "shadow" board of directors is composed of younger, non-executive members who are on the front lines to support the board of directors. The purpose of the SBD is to introduce young leaders to new executive leadership positions to provide new insights and perspectives to drive strategy and new directions. The mission of the SBD is to strategize new directors for the organization, alumni relations, fundraising, communications, and social media. The SBD will work with Executive members in the organization to create a new foundation moving forward while inviting other members into leadership positions as skills-building initiatives take the organization to another level.
Members of the SBD are skilled and talented individuals from the Palestinian Diaspora representing six countries: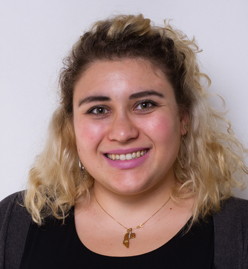 Sarah Dweik, Ph.D. Candidate/Communication, Pennsylvania, USA
Sarah Dweik is a Ph.D. student studying the rhetorics of Palestinian resistance, decoloniality, memory, and imagination at Penn State University. She received her MA from Texas Tech University and BA from Washburn University, both in Communication Studies. She teaches courses on public speaking and is working on developing her dissertation on the study of visual depictions of Palestine as home from across the diaspora and '48 Palestine. Sarah is focused on centering Palestinian voices and embracing the diversity of Palestine in the hopes of actualizing Return and freedom for all Palestinians globally and for co-strugglers against colonial violence.
Mohamed K. Ghumrawi, Ph.D. Adjunct Professor, Florida, USA

Mohamed K. Ghumrawi, Ph.D. International Relations and an Adjunct Professor in the Department of Politics and International Relations at Florida International University (FIU). Mr. Ghumrawi is also the Senior Program Coordinator of the Jaffer Center for Muslim World Studies at FIU. He is also the founding Faculty Director of the "FIU in the Middle East" study abroad program. His research interests include dynamics surrounding the Palestinian-Israeli question, the Palestinian diaspora, Islamic studies, Middle East politics, conflict resolution, peace studies, state formation, foreign policy, and security studies.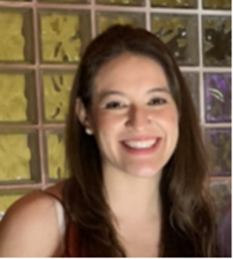 Paola Peña Ahues, Intelligence and Economic Policy Director, San Salvador, El Salvador
Paola Peña Ahues, is an Intelligence and Economic Policy Director at the Ministry of Economy of El Salvador. Graduated in Economic Sciences from the José Simeón Cañas Central American University (UCA) in El Salvador and with a Master's degree in Political Science from the same University. Ms. Ahus participated in courses both nationally and internationally, on Foreign Trade, International Economic Affairs, Electronic Commerce, Evaluation of Social Projects and Public Policies. Some hobbies: meet with different cultures, going to the beach, volunteer, read, dance.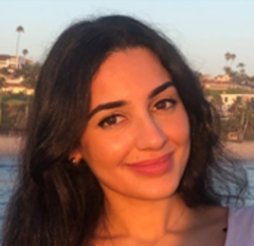 Sarah Barakat, Journalism and Mass Communication / Consultant, Dubai UAE
Sarah is a strategic communications advisor specializing in corporate and financial communications across the Middle East & North Africa (MENA) region. She supports organizations in multiple sectors to elevate their reputation across key stakeholders through integrated communications strategies. Sarah completed the Investor Relations Program hosted by the Middle East Investor Relations Association and the United Kingdom Investor Relations Society to further develop her IR expertise. She holds a Bachelor of Arts in Journalism and Mass Communication from the University of Minnesota Twin Cities.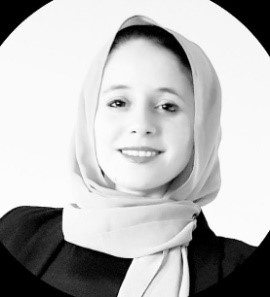 Nada Breik, Esq. Attorney at Law, Melbourne, Australia
Nada Breik, Esq. Attorney at Law is a personal injury lawyer, drawn to her field of work by a desire to help the vulnerable. A passionate advocate, she volunteers for several not-for-profit organizations including Olive Kids, APAN and Muslim Legal Network. Nada was part of the 2013 KTH delegation to Palestine, during her first year of university. A proud Palestinian, Nada's roots hail from the beloved homeplace of the dessert Knafeh: Nablus. She is a member of the KTH Shadow Board of Directors (SBoD) and currently resides in Melbourne, Australia.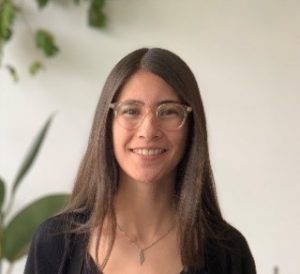 Stephane Zayed, Climate change and impact lead, Mexico City, Mexico
Stephanie Zayed is a Colombian-Palestinian currently residing in Mexico. She is an economist working in a social enterprise, Sistema.bio, that provides high quality technology, financing and training to smallholder farmers around the world to combat climate change. When she is not working, you can find her running, reading, or traveling somewhere (or thinking about where to travel next!)
Her grandfathers were born in Palestine – Jerusalem and Taybeh – and had to leave their home country in the 1950s. Stephanie reconnected with her heritage and her family in the KTH trip of 2018, where she visited her family's home and met many of her relatives. Since then, she has been studying Arabic and supporting KTH in its recruiting activities. She is eager to continue working with KTH to scale the program and support its long-term sustainability.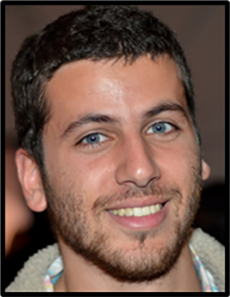 Matias Tumani Daccarett, KTH 2015 Alumni
Matias Tumani Daccarett, KTH 2015 Alumni, is a businessman, he co-built his sports goods company in his home country Chile since a young age. Interested in climate change, he has focused his last years on finding ways to build long-term and sustainable solutions in the retail industry. He is also an Economist, graduated from the University de Los Andes.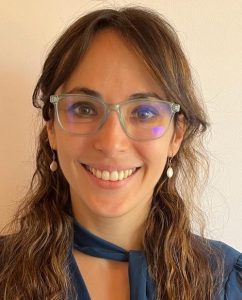 Carmen María Miselem, Master's degree in Public Relations and Communication
Carmen María Miselem, has a master's degree in Public Relations and Communication. Has over sixteen years' experience in marketing in the field of Sustainability, Communications and Public Relations; with a strong focus on projects related to Waste Management, Ecological Restoration, Circular Economy, Volunteering, Programs and Community Committees.
Carmen Maria's ancestry from Bethlehem, Palestine, who were forced to migrate to Honduras, where she was born, and now lives in El Salvador with her husband and a cute little daughter. She is KTH Alumni since 2014. Her motto in life " I am faithful believer that passion, work and the needs of the world must always go together".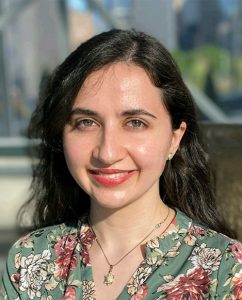 Reem Eldabagh
Reem Eldabagh is the 2023 KTH Delegate Group Leader. She is a professor and scientist. She has a master's degree in Materials Chemistry, a dual bachelor's degree in Biology and Chemistry, and a French Minor. She is from Gaza and Jerusalem, Palestine and currently resides in New Jersey, USA.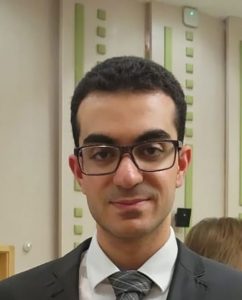 Ammar Abu Shamleh
Ammar Abu Shamleh is a software engineer working on healthcare applications, with master's and bachelor's degrees in software engineering. His ancestry is predominantly from Jenin, Palestine. Currently he serves as the Secretary of the KTH Shadow Board of Directors (SBoD) and chairs the KTH Fundraising and development committee. One of the KTH 2023 delegates to Palestine, he also volunteers with APAN and other local Palestinian advocacy groups. Currently he resides in Perth, Australia.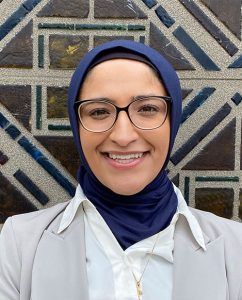 Noor Hassan
Noor Hassan is the 2023 KTH Delegate Health Leader. She is also the Photography and Videography Leader. She is a pharmacist, board-certified Doctor of Pharmacy (PharmD), and practices as a clinical pharmacist in the intensive care unit. She is from Al-Barriyeh, Palestine and currently resides in Ohio, USA.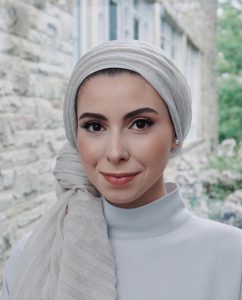 Shahd Khammash
Shahd Khammash is the 2023 KTH Delegate Social Media Leader. She is a manager at an immigration law firm, where she leads mobility and immigration initiatives. Her parents are originally from Bir Al-Saba, Palestine. Shahd currently resides in Toronto, Canada.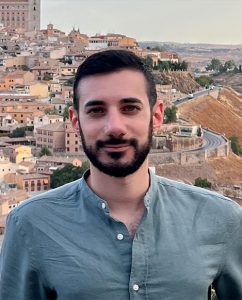 Rami AlGhussein
Rami AlGhussein is a 2023 KTH Delegate Conference Coordinator. He is a data analyst working in the robotics industry. He holds a bachelor's degree in information systems and is pursuing a master's degree in data science. His family roots trace back to Ramle and Lydda in Palestine and he currently resides in Massachusetts, USA.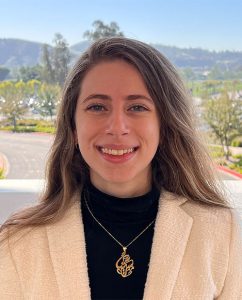 Serena Haddad
Serena Haddad is a 2023 KTH Delegate. She is a manufacturing engineer. She has a bachelor's degree in manufacturing engineering. Serena's family is from Lydda and Galilee, Palestine. She was born and lives in California, USA.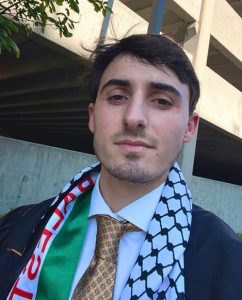 Omar Khleif
Omar Khleif, a 2017 KTH Alumni, is the youngest ever delegate to embark on the KTH journey. He is currently working as an Artificial Intelligence Software Engineer at a tech company in the San Francisco Bay Area. He received his Bachelor's of Science in Data Science from Purdue University in 2022. A first-generation Palestinian-American, his family comes from Nazareth and Jerusalem.