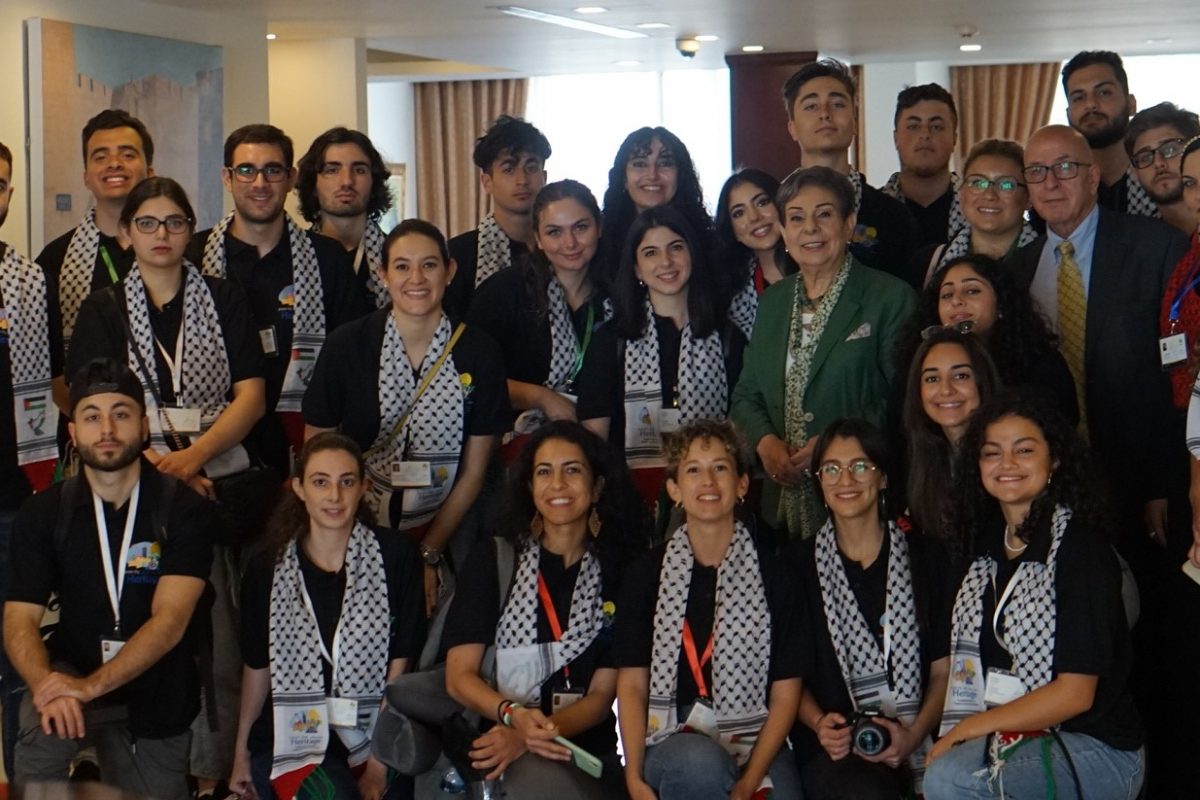 Fida'i! – Singing on Palestine TV Live and Meeting Officials in Ramallah
By: Kareem N. and Zac S.
Today was a special day, we were meeting with Palestinian ministers and officials. As we had a delicious traditional Palestinian breakfast, we all laughed and chatted about the previous days of our trip and how happy we were to be in the homeland. Today, we got to tour Ramallah, and it was a delight from the moment we woke up until we begrudgingly had to fall asleep.
After breakfast, we hopped on the bus and headed to Palestinian TV Live, where we would appear on live television! We were all excited and slightly nervous about it, but we had practiced singing Fida'i many times on the bus the past few days. The nerves quickly faded as we received a warm welcome from the employees upon entering the building.
We walked into an auditorium where we would be singing the Palestinian national anthem. We practiced singing it almost a hundred times – it was especially difficult to learn for non-native Arabic speakers, but we perfected it and sang it on live TV and in front of H.E. Minister Ahmad Assaf, Minister of Information and General Supervisor of Official Media in Palestine. We sang our hearts out and performed better than any other practices before; it was truly incredible to see.
After singing the national anthem, we listened to his excellency emphasize the important role that the younger generations in the diaspora carry in raising awareness of the Palestinian cause. We later met with the Deputy Minister of Foreign Affairs and Expatriates, Dr. Amal Jadou, an intelligent and empowering spokeswoman. We bombarded her with difficult questions, which she answered very well to teach us about the role the PLO plays in the future of Palestine. The last meeting for the day was with the one and only Dr. Hanan Ashrawi, a Palestinian politician and activist. The delegates were captivated by her deep knowledge and candor about Palestinian politics.
All the speakers we met with today touched on a different angle, providing us with a well-rounded overview of the situation in Palestine. We all felt more knowledgeable about Palestinian history and the economic, social, and political situation.
We then ended the night on a lighter note, filled with laughter as we learned the dabke and became dabke professionals in no time. It was the perfect way to end the day in Ramallah.